This is software that I am working on or have worked on for the desktop.
All software available here is free/libre open-source software and source code is available under the terms of the GNU General Public License version 3 or later.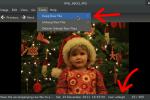 An EOG plug-in to help manage raw files saved alongside JPGs. It adds Tools menu options to "keep" (move to a subdirectory) an accompanying raw file, or delete the remaining raw files.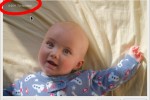 A simple application to help prepare photographs for publishing on the web. One at a time, images passed on the command line are displayed so that you can visually place (via mouse or keyboard) a copyright image in one of the corners. It also supports resizing images, if required. It was designed to be used as a Nautilus script.